Affiliate Marketing is one of the oldest types of performance-based marketing channels and even predates digital marketing as we know it today, having been around since 1989. But despite its long history it should still play an essential role in your digital marketing and e-commerce marketing strategy.
Affiliate Marketing may have a lower profile than other 'sexier' online marketing strategies such us paid search, SEO and social media. But consider the facts:
81% of global brands use Affiliate Marketing

Affiliate Marketing accounts for 15% of digital advertising revenue

Affiliate Marketing accounts for up to 30% of sales, worth around $12 billion globally

Affiliate Marketing has seen 10% annual growth since 2015 and shows no signs of slowing down
At its essence Affiliate Marketing lets other people market your products for you while you make money in your sleep. That's the dream isn't it?
Maybe that's why so many e-commerce marketing managers use it as a viable means of driving traffic to their websites. Affiliate Marketing is everywhere which means very few consumers go directly to a brand's website to make a purchase anymore. They shop around, look for deals and discounts and ask for recommendations on social media.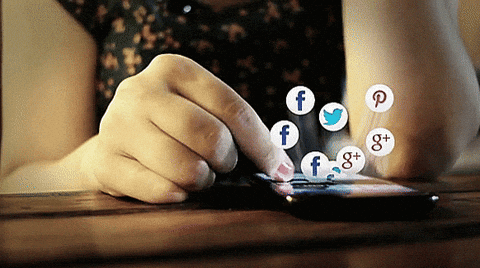 Affiliate Marketing One-on-One
Affiliate Marketing is a relatively low cost but highly scalable means of generating passive revenue which also plays into many other forms of more modern marketing strategies such as social proof and inbound marketing. Amazon Associates is one of the best known Affiliate Marketing programs with 1.6 million websites currently linked to it. Groupon, with nearly 50 million active customers worldwide was built entirely on Affiliate Marketing commissions. As is UK-based Wowcher with 10 million active members.
The continuing popularity of e-commerce and online selling makes Affiliate Marketing even more sustainable than ever as a marketing channel.
You can read more on the fundamentals of Affiliate Marketing in our blog.
Where does Affiliate Marketing fit into your e-commerce strategy?
At its core the synergy between Affiliate Marketing and e-commerce is all too obvious, if you plan it correctly and choose partners that fit your brand ethos. The right affiliate partner will do most of the legwork for you when it comes to promoting your products.
1.
It will grow the audience for your website
Affiliate Marketing will drive new traffic to your website from audiences it may otherwise be difficult or too expensive to reach.

2.
It will raise the profile of your brand
Depending on the deal, the affiliate partner will use your brand, logos, straplines and other marketing collateral to promote your products.
3.
It is highly scalable and controllable
After the initial testing and optimising stages, the ROI potential is only limited by your budget.
4.
It will leverage social proof
Whether via reviews, influencers or a 'ticker' showing the number of deals available and/or number of deals sold, an affiliate partner is the ideal platform to endorse your customers' purchase decisions.
5.
It provides multiple paths to conversion
With most affiliate partners you can choose the point at which commission becomes payable. And with improved link tracking, reporting and attribution that point can be a click, a lead, a download or a sale.
What next for Affiliate Marketing?
Just because Affiliate Marketing has been around so long, that doesn't mean it hasn't moved with the times. Trends may come and go and the core basicsremain the same. But if you ignore the potential that new technology, marketing automation and changing consumer behaviours present, then there's a danger your Affiliate Marketing activities will go unnoticed.
Here are a few new developments to consider:
Voice Search

: According to ComScore, 50% of total search will be voice activated by 2020 (that's just around the corner). This will impact on your SEO and you'll need to dig deeper into your data and continually research the ideal long-tail keywords for your target market
User generated content

: Affiliate Marketing is no longer just about traditional website-based partnerships. Brands are increasingly using ambassadors and influencers to promote their products via reviews, photos, hashtags and links, paying them a commission on conversions. According to AdWeek 85% of consumers say that UCG is more influentialin their purchase decisions than brand advertising

Cross-device tracking:

The best Affiliate Marketing platforms will demand that you use cross-device tracking, which is where a customer will start their purchase journey on one device and complete it on another. Relying on cookies won't do as they are becoming increasingly hard to analyse. So if you can't track conversions across devices then you will be at a serious disadvantage
Using Affiliate Marketing to boost your e-commerce store is a no-brainer, or it should be. Consumers love it, most of your competitors are already using it. If you need any help with your Affiliate Marketing strategy or operations, then get in touch.